If you've ever smoked Zkittlez, odds are you recognize the name Terphogz. Once described by B-Real as "a room changer," Zkittlez has been named one of the "100 strains to try before you die" by Leafly and has helped make the brand a household name for a whole new crowd of Cannabis smokers.
This award-winning concentrates and genetics company is comprised of a band of breeders and innovators from Northern California led by co-founders Tony Mendo and Green R Fieldz, who represent not only a half-century of combined experience with Cannabis, but also a rich history with music and fashion. Mendo says he's been growing since he was 13, when his mother's boyfriend gave him some scrappy plants to grow in their backyard. At 17, he moved to Mendocino and started working for a friend's parents in their gardens before starting his own at home. Fast forward to 1998: After building a reputation for cultivation, Mendo also started recording music and working with different up-and-coming producers, one of whom introduced him to his future business partner.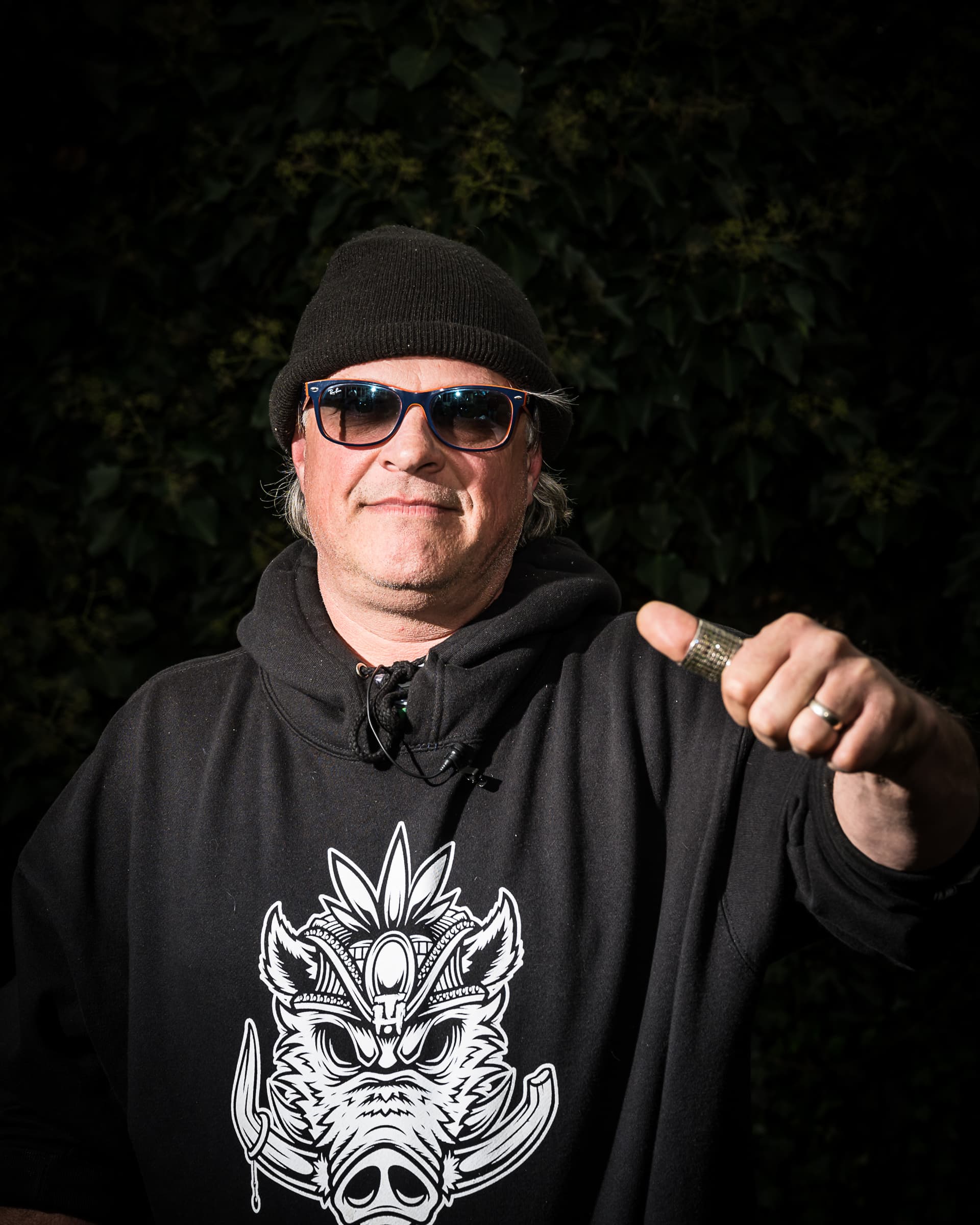 "The dude that was making my beats, his name was Kendall Travis, but we called him KT the Orchestrator … he was how I met Green R Fieldz," Mendo recalls. "[Fieldz] was a young dude talking about smoking weed, and KT was like, 'This is the weed guy!' He introduced me to Fieldz and Fro [Frozilla] … we were Mendo Green Team after that."
Fieldz has also had success in the music world – releasing three full-length albums, including tracks with Smoke DZA, Yukmouth, Potluck and Andre Nickatina. In fact, the name Terphogz is even derived from a rap reference – a callback to the chorus of an E-40 track "Mustard and Mayonnaise" which describes "… big cars, turf hogs and Cadillacs."
"That was at a time when nobody was using the word 'terp' in their monikers," Mendo explains. "We were coming up with names, and out of desperation, I was like, 'We should call ourselves the terp hogs … the hogs of terps."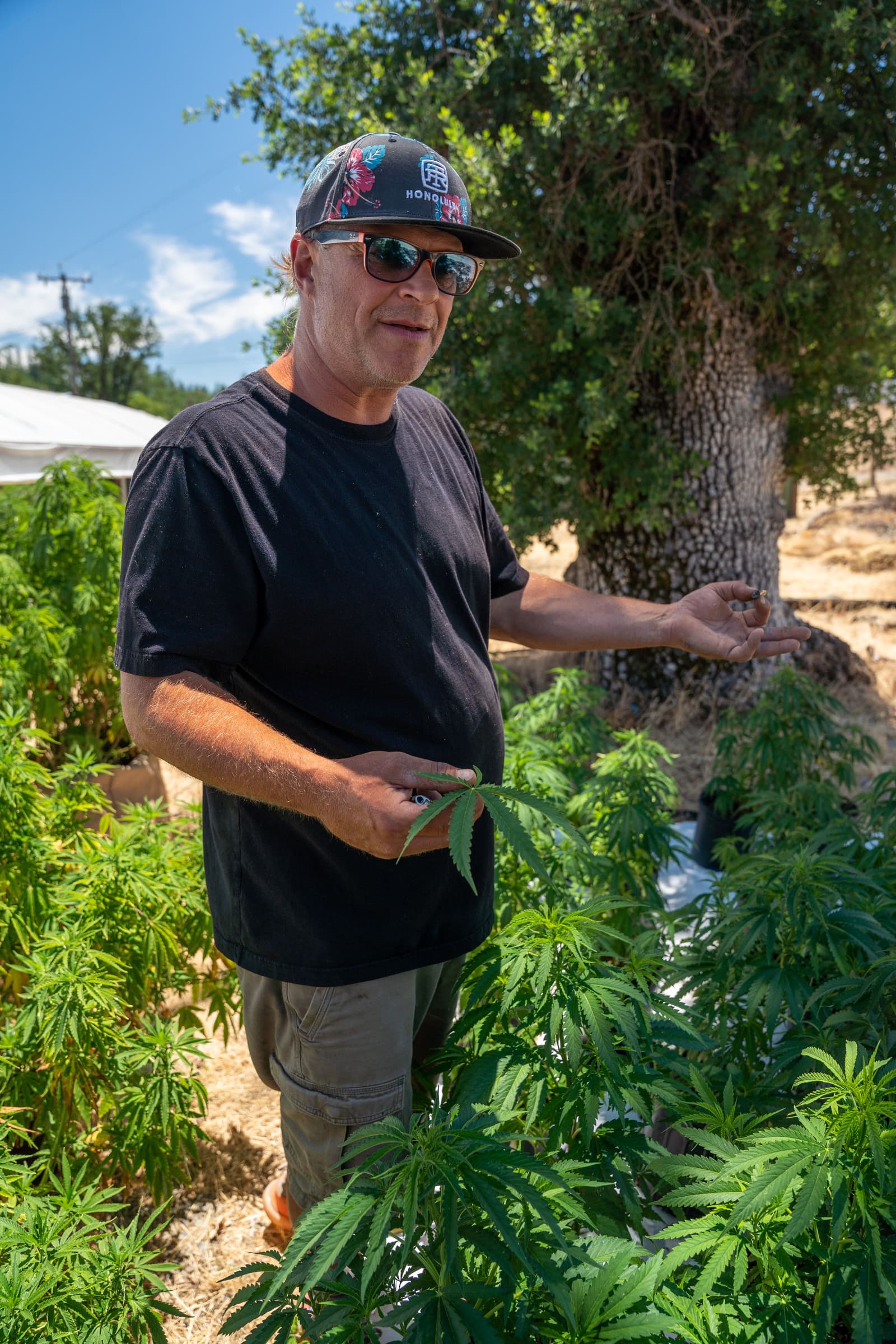 Mendo and Fieldz would go on to work with other hip-hop artists – including Klypso, DJ Amen and Cozmo – before forming Terphogz in 2014. Mendo attributes at least some of the brand's current success to their past careers.
"I think if we would've just been two dudes from Mendo, it would've been different," he muses.  "We weren't, though – we already had hella street cred."
As far as fashion goes, their iconic use of houndstooth preceded its fashion resurgence by at least a year, and Mendo even had a clothing line called Nuglife Ent.
Not content to rest on their laurels, they've been building the lineup and grinding nonstop – dropping new flavors and product advancements like Hansel and Gretel dropped breadcrumbs. Because, as Fieldz says on his 2020 album "The Hillz Have Eyez": "New strain after new strain, they gonna always wanna see these new flavs. Not everyone can keep up."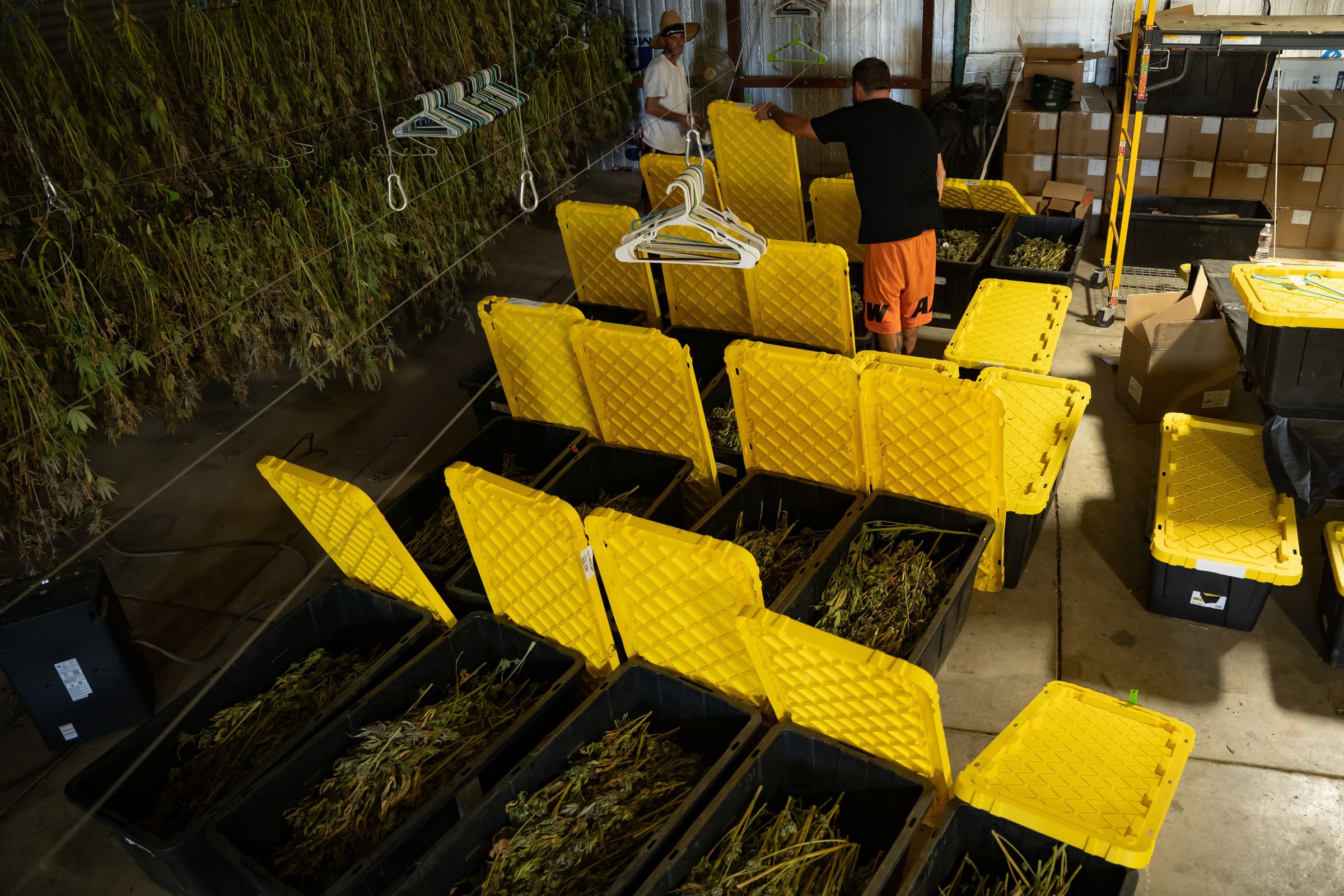 Keeping up doesn't seem to be a problem for this prolific group. In 2017, they pioneered Proto-Terp – an analysis tool that compiles online test results to compare terpene profiles. Last year, they released their Zeuz in vape pods for CCELL, added the "terpcuzzi" (a cold pack that ensures your dabs stay fresh) to their jarred concentrate packages, and supplied genetics for a five-strain collab with Seven Leaves. For this year, they're keeping their foot on the gas with the scheduled releases of full-gram, solventless Zeuz pods, their first 510-thread cartridges since 2018, a nursery partnership with Refined Genetics, and their first-ever clone drop of Zruntz.
Mendo is clear that this impressive forward movement is a team effort, referencing in particular their Managing Director "Jondo" Orantes. Orantes was brought in around 2017 and is now a minority partner.
"Jon's a huge part of our every day," says Mendo. "This dude came into Terphogz and organized our crazy shit. Now, it's a three-man team: Jondo, Tony Mendo and Green R. Fieldz." Orantes, who was instrumental in creating the Blooberry Z and Zlushi, has his own impressive history of growing, with over 30 years of working with Cannabis under his belt.
"Weed got added to my chore list when I was 11," he points out.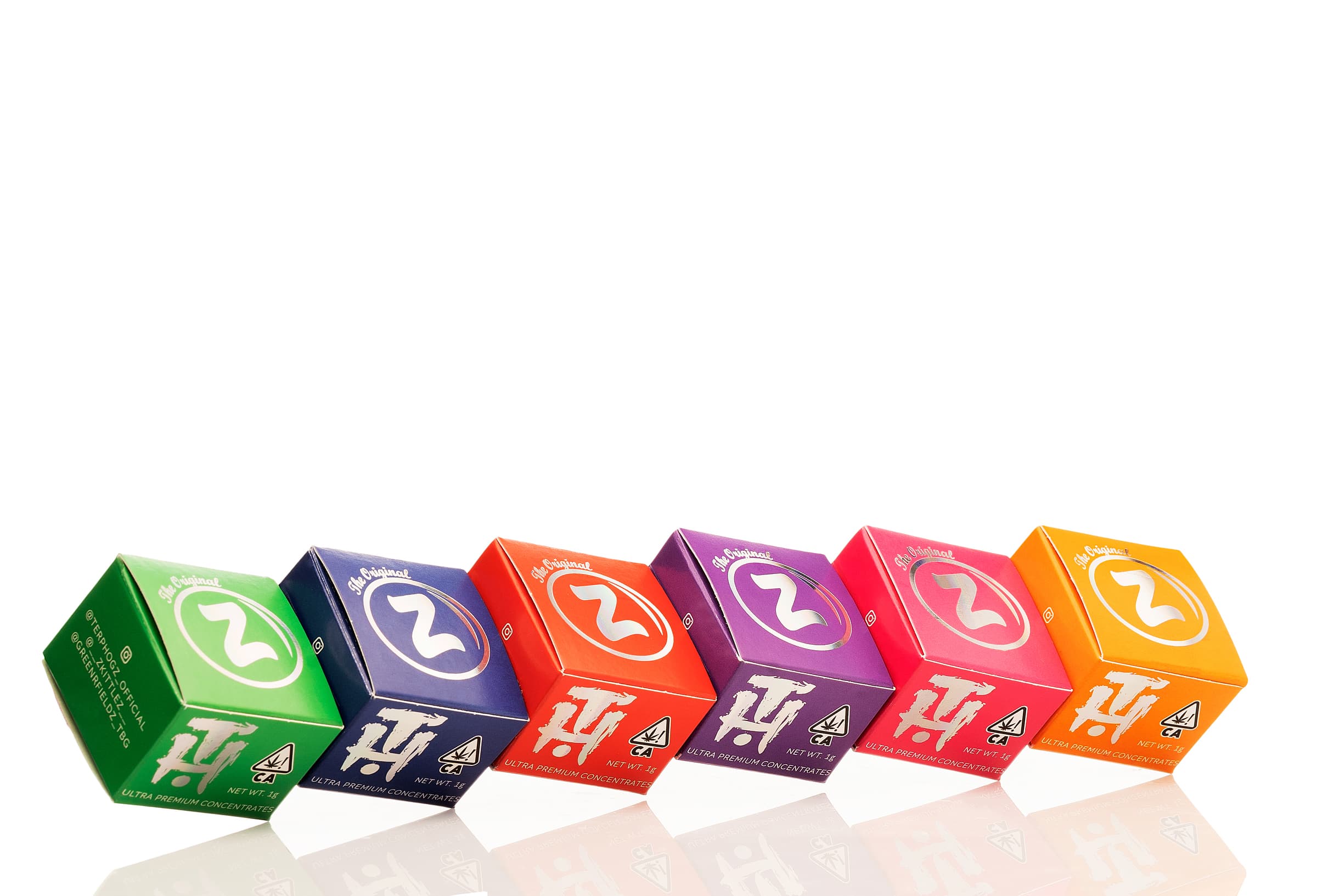 Selecting strains for award-winning concentrates is a group effort that requires not only time and expertise, but also the ability to ignore a certain amount of market pressure.
"A couple of years ago, people started wanting dry flower," says Orantes. "People get a misin-TERP-retation: They taste a strain in a pod and want it as a flower, but when they smoke the flower, they're disappointed. People are chasing down all these fruity strains and putting them on their flower menu, but they don't taste that great."
A perfect example of this is the success of their Blooberry Z, which won Second Place Hybrid Flower at this year's Michigan Hash Bash Cup.
"My bro had gotten these seed packs from Canada that were special Bubbas," Mendo explains. "He lived in San Diego, so he started calling it the Stumpy Downtown Kush. When he moved to Mendo, he bought a place that came with this Bell Springs Blueberry. He tamed that thing, then crossed it with the Stump, and together we made the Dankster Blooberry. It had the craziest terp ever. You'd catch it in extracts, but we couldn't grow that as smoke – as a flower it tasted almost like cardboard and tobacco. Then, Jon threw in the Z3 pollen (supplied by Terphogz crew member Dave) to make the Blooberry Zkittlez we run today."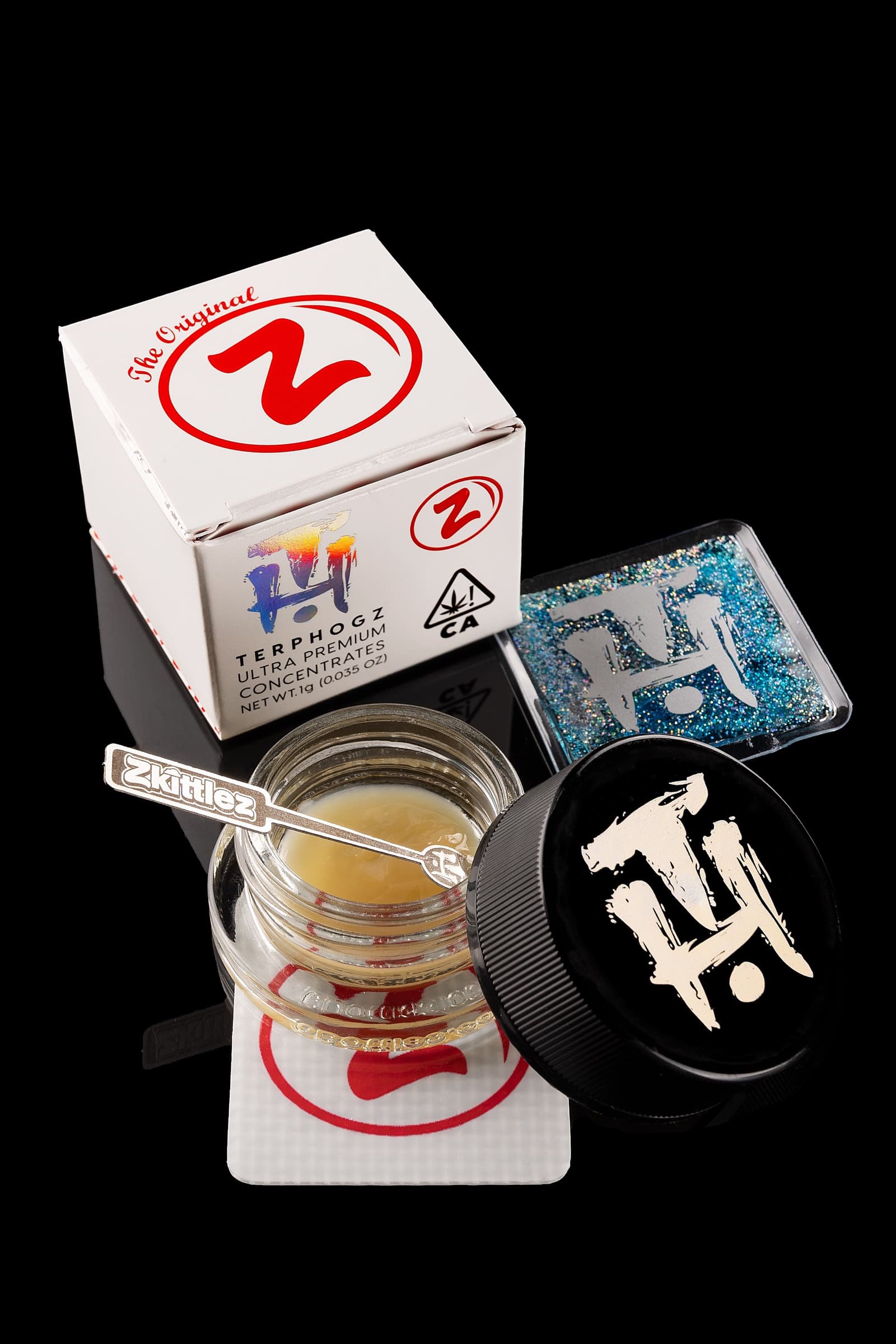 The story is a perfect example of how collaboration has become one of Terphogz' most effective tools for expansion. Their relationships have helped them discover the next part of the mission: to organize the community that has sprung up around Zkittlez, and together, unlock better combinations for the future.
"Z stuff is being smoked and talked about everywhere. Everyone has put a 'Z' on the end of a strain name. We're stoked to see how far it's gone. It's amazing."
A public call for collaboration isn't something you often see from a brand with this kind of reputation, but it falls perfectly in line with their mission to spread Z terps worldwide. Though the company is gearing up to drop 20 new reversed Zkittlez varieties, they seem almost more excited about what other breeders will do with the new varietals than how they'll be received by the public.
"I can't wait to see other people's Z terps that they make!" said Mendo.
Following a recipe combining independence, talent and an ability to adapt, this group is making moves to ensure that this legacy gets properly presented to newer markets. Maybe that's what it means to be Terphogz: to work from tradition but always listen to that wild streak, to know all the dirt trails by heart but dare to swerve off the path.